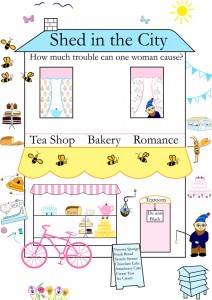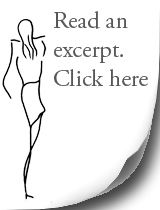 Shed in the City is a light-hearted romance set in Glasgow.
It is a new 32,000 word novella. It's the fifth book in the Tea Shop & Tearoom series of books.
Book 1 – THE CHRISTMAS TEA SHOP & BAKERY
Book 2 – THE CHRISTMAS CHOCOLATIER
Book 3 – THE CHOCOLATE CAKE SHOP IN NEW YORK AT CHRISTMAS
Book 4 – THE BAKERY BY THE SEASIDE
Book 5 – SHED IN THE CITY
These romances can be read in any order.
Story:
Hazel opens up a tearoom and bakery in Glasgow after splitting up with her boyfriend. But Hazel loves baking and is up for the challenge to make a fresh start on her own in the city.
The tearoom has a wild garden with a ramshackle shed. Hazel plans to tackle the garden in the spring. But Hazel's life never goes according to plan especially when it comes to romance.
Soon she meets August the gorgeous blond beemaster and handsome policeman, Officer Doyle. Then there's Kevin who can bake anything. In Hazel's world of chaos and cakes, how much trouble can one woman cause? Will Hazel end up dating the beemaster or will she tell him to buzz off?
Set in a beautiful tearoom and tea shop in Glasgow with gossips and cakes galore, there's only one thing for sure – there's no easy way to get rid of a garden gnome.