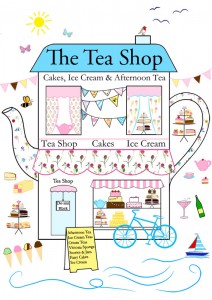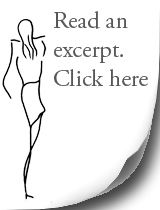 The Tea Shop: Cakes, Ice Cream & Afternoon Tea is a light-hearted romance set in a beautiful little town on the coast of Scotland.
It is a new 33,000 word novella set in the spring and summer. It's the first book in the Sewing, Knitting & Baking series of books.
Book 1 – The Tea Shop
Book 2 – The Sewing Bee & Afternoon Tea
Book 3 – The Christmas Knitting Bee
Story: 
Jayne's job is to find suitable pop-up shops for businesses looking for temporary premises on the beautiful West Coast of Scotland.
Rich and handsome Brodan McBride, a master baker, becomes one of her new clients and opens a pop-up tea shop selling cakes, ice cream and afternoon tea in one of the busy seaside towns. She also meets Fergus, a gorgeous bespoke tailor who makes Brodan's expensive suits. Jayne's friend and hairdresser, Ceard, isn't sure that she should become romantically involved with either of them.
Although Jayne is attracted to Brodan, is he the man for her? Or is Fergus and his well-cut suits a better fit? Then again, has she been friends with the man who was meant for her all along?
In the busy seaside town, with its lovely little tea shop, gossip, cakes and ice cream, there's only one thing for sure – Brodan McBride grinds his own nuts.