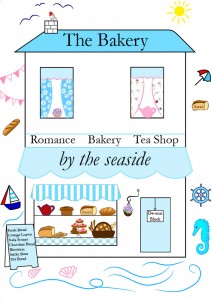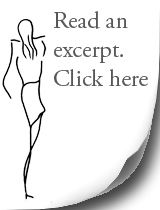 The Bakery by the Seaside is a light-hearted romance set in a fictional seaside town on the West Coast of Scotland.
It is a new 30,000 word novella. It's the fourth book in the Tea Shop & Tearoom series of books.
Book 1 – THE CHRISTMAS TEA SHOP & BAKERY
Book 2 – THE CHRISTMAS CHOCOLATIER
Book 3 – THE CHOCOLATE CAKE SHOP IN NEW YORK AT CHRISTMAS
Book 4 – THE BAKERY BY THE SEASIDE
These romances can be read in any order.
Story:
After splitting up with her boyfriend of four years, April leaves the city behind to start a new life by the sea.
When she arrives at the small coastal town on the West Coast of Scotland, she takes a chance and leases the old-fashioned bakery house at the seaside. She has the spring and summer to try and build up her bakery business and make it work. Baking bread is her favourite — fresh crusty bread, white bloomers, whisky loaves and tea bread, along with pink-iced sticky buns.
Romance isn't part of her business plan, but then Shawn the local eye candy and boat repair man, and Campbell the owner of the mansion on the large country estate, vie for her affections. And April has to decide which side her bread is buttered.
In the beautiful seaside town with its local gossips and scandalmongers, there's only one thing for sure — no one knows the name of Alec the chicken.