Christmas Romance in Paris is a new romance.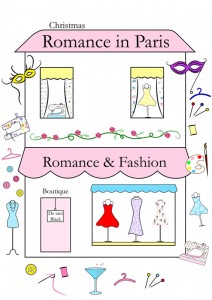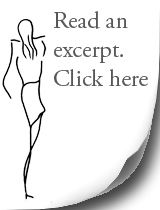 It is a new 51,000 word romance.
Set in Paris at Christmastime in a world filled with romance and fashion, this is the first book in the Christmas Romance series.
Book 1 – CHRISTMAS ROMANCE IN PARIS
Book 2 – CHRISTMAS ROMANCE IN SCOTLAND
These romances can be read in any order.
Story:
Hether is a fabric designer who leaves her home in Edinburgh, Scotland, to work at a fashion boutique in Paris during Christmas and New Year.
Having fallen on hard times in Edinburgh, she decides to take a chance and applies for the two-month seasonal job in Paris, working for Madame Sateen. The little boutique creates exclusive fashions and fabrics, and Hether will be working alongside the other seamstresses, Lylou, Axelle and Violette, while designing artwork for the new fabric collections.
Hether has always dreamed of going to Paris. She plans to work hard and enjoy a taste of life in the beautiful snow-covered city – seeing the shops and streets with their sparkling decorations and twinkling lights, and indulging in tea and cake in the glamorous patisseries along the magnificent boulevards. The last thing she's looking for is love.
But then she finds out she'll be working with Madame Sateen's two handsome and sexy nephews – Remy and Ghislain, both designers themselves. Then there's the further temptation of Adem, the charming theatre costume director.
Will Hether be able to resist falling in love during Christmas in Paris – one of the most romantic cities in the world?