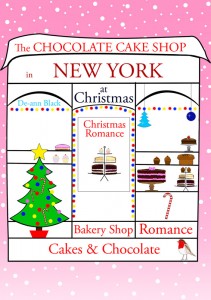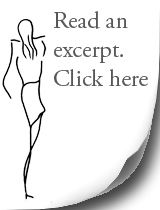 The Chocolate Cake Shop in New York at Christmas is a new light-hearted romance.
It is a new 24,000 word novella. It's the third book in the Tea Shop & Tearoom series of books.
Book 1 – THE CHRISTMAS TEA SHOP & BAKERY
Book 2 – THE CHRISTMAS CHOCOLATIER
Book 3 – THE CHOCOLATE CAKE SHOP IN NEW YORK AT CHRISTMAS
Book 4 – THE BAKERY BY THE SEASIDE
These romances can be read in any order.
Story:
The story starts in December in snow covered New York.
Lilly works as a newspaper journalist in Scotland, but after a broken romance, she decides to fly to New York for Christmas. Her friend, Annest, owns a cake shop in New York and invites Lilly to stay in the little apartment above the shop.
Lilly plans to enjoy the perfect Christmas in snowy New York – shopping, admiring the window displays in all the Manhattan stores, gazing at the sparkling Christmas trees and decorations. That's the plan. But nothing in Lilly's hectic life ever goes according to plan.
Soon she's helping out at the cake shop that specialises in delicious chocolate cakes for Christmas, and meddling in Annest's engagement to Ralf. Then there's Adam the handsome New York magazine editor who becomes involved with them. And the gorgeous and sexy Shade McGuire who owns a tea shop in Manhattan.
Will Lilly find romance this Christmas in New York? How much trouble will she cause during the festive holidays? Will she ever go back home to Scotland? Can she resist the chocolate cake, butterscotch and candy cane? And can she resist the sexy Shade McGuire? Find out in this light-hearted Christmas romance. It's 24,000 words of romantic Christmas cheer.
As romance hots up in snow covered Manhattan there's only one thing for sure – someone will end up in Hawaii.