The Christmas Chocolatier is a new Christmas romance set in Edinburgh, Scotland.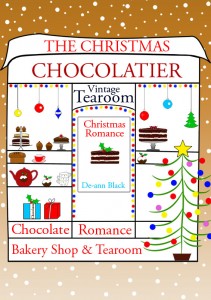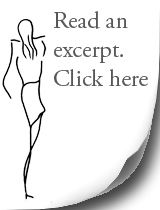 It is a new 30,000 word novella. It's the second book in the Tea Shop & Tearoom series of books.
Book 1 – THE CHRISTMAS TEA SHOP & BAKERY
Book 2 – THE CHRISTMAS CHOCOLATIER
Book 3 – THE CHOCOLATE CAKE SHOP IN NEW YORK AT CHRISTMAS
Book 4 – THE BAKERY BY THE SEASIDE
These romances can be read in any order.
Story:
Kitty opens a pop-up bakery shop in Edinburgh. She hopes to sell her traditional Christmas cakes, delicious chocolate sponges and festive baking throughout December. The pop-up shop is hers until the beginning of January, so she has one month to make it work.
She moved to Edinburgh from the coastal town of Prestwick. After opening her shop, she becomes friends with knitting shop owner Agnes, and Matt who owns the mountaineering clothing shop. Jeff the knitwear photographer is also a new acquaintance.
Then there is the sexy and handsome chocolatier, Caelan Broadie, who owns the chocolatier shop and tearoom.
Set at Christmastime in Edinburgh, there's romance, chocolate, cakes, friendship and rivalry in the heart of the beautiful Scottish city.
Will Kitty find romance this Christmas? Is Matt the man for her? Or Jeff? Can she resist the sweet temptation of the chocolatier's luxurious chocolates? And will she resist the temptation of the gorgeous chocolatier?