The Christmas Tea Shop & Bakery is a new light-hearted romance set in a seaside town in Scotland at Christmas.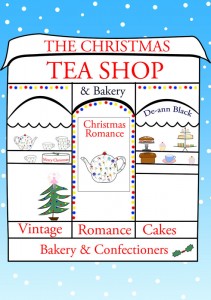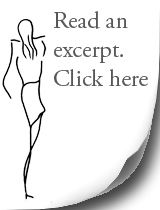 It's the first book in the Tea Shop & Tearoom series of books.
Book 1 – THE CHRISTMAS TEA SHOP & BAKERY
Book 2 – THE CHRISTMAS CHOCOLATIER
Book 3 – THE CHOCOLATE CAKE SHOP IN NEW YORK AT CHRISTMAS
Book 4 – THE BAKERY BY THE SEASIDE
These romances can be read in any order.
Story:
Erith leaves behind her old life, and her ex-boyfriend, to start afresh. She moves to a lovely Scottish seaside town and opens up a vintage tea shop and bakery selling cakes, bread, scones and tea.
It's Christmas time, and although Erith wants a quiet life, baking during the day and sewing her quilts in the evenings in her house above the shop, the local shopkeepers soon involve her in their festive plans.
Stuart, who owns the shop that sells everything, flirts with her. Handsome interior designer, Muir, takes an interest in her, but is she interested in him? And what about Zack, the gorgeous bad boy?
In this Christmassy romance, Erith bakes everything from chocolate bread to traditional Victoria sponge cakes. She blends her special selection of teas. She becomes friends with the local sewing bee women, Doreen, Millie and Belle. She also realises that when it comes to love, she has to trust her instincts rather than listen to local gossip.
Set in a Scottish seaside town in a snowy December, there's baking, sewing, snogging and sexy men in this light-hearted romance novella. It's 22,000 words of Christmas cheer.
Amid the chaos of Christmas, will Erith find time for love? Will there be a festive proposal? Who will be Santa and switch on the town's Christmas tree lights? In the busy little town there's only one thing for sure – no one wants to dress up as the reindeer's bum.