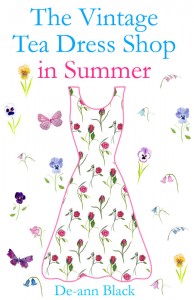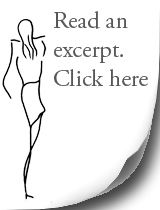 The Vintage Tea Dress Shop in Summer is a new light-hearted romance filled with vintage tea dress fashions, set in Scotland.
It is a new 32,000 word novella. It's the third book in the Tea Dress Shop series of books. (The Fairytale Tea Dress Shop In Edinburgh, and The Tea Dress Shop At Christmas, are other books in the series).
Story:
Esmie works as a marketing consultant for a company in Glasgow. But when she's given the offer of a vintage tea dress and fabric shop on the West Coast of Scotland, she decides to try and make a new life for herself in the little coastal town.
Using her marketing skills she tries to make the vintage shop with its floral fabrics and shabby chic furniture profitable, while building a new life away from the city.
It's an old fashioned shop and a house combined, with one of the most beautiful cottage gardens Esmie has ever seen, filled with sweet peas, pink bluebells, pansies and tea roses.
Will Esmie the city girl find romance and love here? Is local hotel owner, Grant, the man for her? Or perhaps Angus who owns the tearoom? And how much trouble will Esmie cause with her meddling and mischief during the long hot summer?
Find out in this exciting new romance set in summer in the West Coast of Scotland.