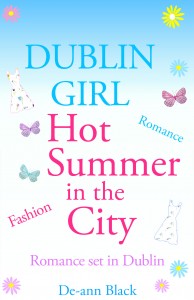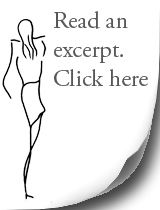 New Adult novella – 35,000 words.
Read about Ember O'Brien's hot summer in the city in the sensational New Adult novella by bestselling author De-ann Black.
Dublin Girl is the latest New Adult book by the author and launches the start of her exciting new Hot Summer in the City series of books.
Story:
When fashion blogger, Ember O'Brien, heads to Dublin to work for a top glossy fashion magazine, she enters the ferociously fabulous world of editor Cynthia Summer.
Ember has a large number of followers who enjoy reading her fashion blog, and she is hired by the magazine to write for them.
Working at the magazine, Ember meets gorgeous blond fashion photographer, Marshawn. And the handsome, dark-haired, Carter. The two young men become part of her world, but will Mars or Carter become part of her future?