Cast A Dark Shadow is an action-packed and adventurous western novel, filled with mystery, killing and corruption.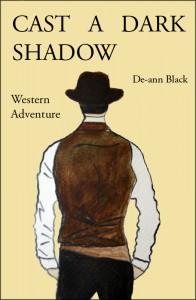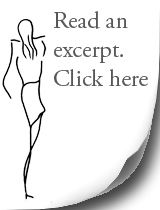 Set in the town of Copperstone Creek, the story begins when a man is found lying unconscious with no form of identification. He is taken to the home of Doctor Evett Lainey and his daughter, Amber, but when he awakes, he has lost his memory.
They name the stranger, Jay. The only thing he knows for sure is that he's fast with a gun – very fast, and is a hard-hitting fighter. But what does that make him? A wanted criminal – or an upholder of the law?
Jay doesn't have long to wait to find out who he is. Renowned killer, Lorn Catlin, and his gang of outlaws turn up in Copperstone, with Lorn claiming that Jay is his brother Avery, an outlaw and cold blooded killer. But is Lorn telling the truth? Jay has to discover the truth before whatever is haunting his past catches up and kills him.
Written by bestselling author De-ann Black. Previously published in hardback 1996 and large print edition paperback 1999. Now the new revised 2011 edition is published on the Amazon Kindle by Toffee Apple Publishing.