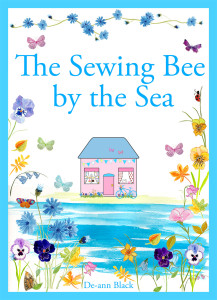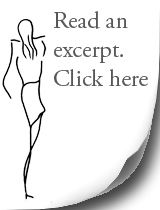 The Sewing Bee by the Sea is a light-hearted romance set in Scotland.
Sewing, knitting and papercraft projects are available from the book's accompanying website.
This is a new book for 2015. First published February 2015.
It is a 35,000 word romance. It's the second book in the new Cottages, Cakes & Crafts series of books.
Book 1 – The Flower Hunter's Cottage.
Book 2 – The Sewing Bee by the Sea.
Book 3 – The Beemaster's Cottage.
These books are part of a new series for 2015. Although each book is a complete story, the books should be read in numerical order (starting with book 1 – The Flower Hunter's Cottage) to enjoy the full experience. The storylines and characters intertwine, highlighting different aspects of the people who live in the cottages in the beautiful little Scottish Highland community by the sea.
#1 Bestseller on Amazon
In February 2015, The Sewing Bee By The Sea became an Amazon #1 bestseller.

Story:
Tiree moves from the city to a beautiful cottage in the Scottish Highlands to begin work as the dressmaker's apprentice.
While helping the dressmaker make dresses that have been ordered for a Hollywood premiere, she meets some of the local men. Tavion the flower grower proves to be a handsome distraction, as does Bredon the beemaster and the silversmith.
Tiree also sets up a sewing bee in her cottage by the sea. The ladies of the sewing bee get up to all sorts of mischief when they get together.
The Sewing Bee by the Sea is filled with sewing, knitting, fashion, home baking, gossip and romance.