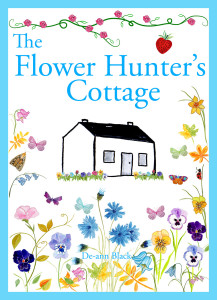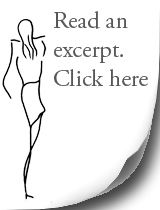 The Flower Hunter's Cottage is a light–hearted romance set in Scotland.
Knitting patterns, quilt blocks/motifs for quilting, sewing and embroidery, and floral cards and prints are available free from the book's accompanying website.
Knit arm warmers with bee stitch and a fashionable poncho.
This is a new book for 2015. First published 1 January 2015.
It is a 35,000 word romance. It's the first book in the new Cottages, Cakes & Crafts series of books.
Book 1 – The Flower Hunter's Cottage.
Book 2 – The Sewing Bee by the Sea.
Book 3 – The Beemaster's Cottage.
#1 Bestseller on Amazon
In January 2015, The Flower Hunter's Cottage became an Amazon #1 bestseller.


Story:
Mairead is a botanical artist, gardener and quilter. She leases the flower hunter's cottage in the Scottish Highlands. She plans to get away from the city and finish the floral artwork for her new book along with her quilt designs.
As part of the lease agreement she has to take care of the traditional cottage garden while the owner, the flower hunter, is away working abroad, searching for a new species of flower.
Mairead arrives at the cottage in January. After settling in, she meets handsome flower grower, Tavion, and Ethel a knitter who spins and dyes her own yarn. While making new friends, Mairead is keen to get on with her artwork and quilting – and get the garden ready for the spring and summer. Romance isn't on her to-do list, but when it comes to love, nothing goes according to plan.
The Flower Hunter's Cottage is filled with flowers, artwork, knitting, quilting, baking cakes, gardening and romance.
Note:
Franklin and Daisy, characters from one of De-ann's other romance books – The Cure For Love, are mentioned in The Flower Hunter's Cottage. The Cure For Love is set in Cornwall and London.