The Vintage Sewing & Knitting Bee is a light-hearted romance set in Scotland.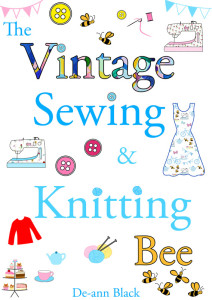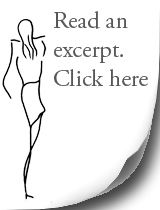 Knitting patterns are available free from the book's accompanying website.
This is a new book for 2014. First published November 2014.
It is a 35,000 word romance. It's the fifth book in the Sewing, Knitting & Baking series of books. These books can be read in any order.
Book 1 – The Tea Shop
Book 2 – The Sewing Bee & Afternoon Tea
Book 3 – The Christmas Knitting Bee
Book 4 – Champagne Chic Lemonade Money
Book 5 – The Vintage Sewing & Knitting Bee
.
#1 Bestseller on Amazon 
In November 2014 The Vintage Sewing & Knitting Bee became an Amazon #1 bestseller.

Story:
Ilona leaves Edinburgh city and goes to live in a lovely little cottage in rural Scotland. She enjoys living quietly until she joins the local vintage sewing and knitting bee run by Flora. Although Ilona becomes friends with the ladies and is welcomed into their bee, they also get up to mischief making, especially when it comes to men and romance.
The ladies are intrigued to find out that one of their neighbours, handsome dancer Etive, dances half naked in his garden at night. And then there's the well-built builder Greig to contend with.
While making sparkly vintage dresses for parties and dinner dances, knitting everything from shawls and tea cosies to scarves and skirts, Ilona and the ladies get up to all sorts of mischief and mayhem.
Other books in the series.